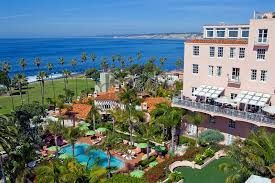 Porch balcony, facing the ocean, at La Valencia, a venerated old Spanish-style hotel in La Jolla.
Friday evening, just after sunset. Crescent moon. Bright stars. Sweet sea breezes. Casual elegant menu. Duck confit fettucine for me. Lamb shank pot pie for him.
Candles twinkle. Acoustic guitarist strums and softly croons in hotel bar behind us. A young woman quietly stands, saunters around table, and kisses her man passionately. Twice.
We murmur and laugh. Touch knees. Count stars.
And wonder why we rarely make time to mindfully enjoy our journey…
SHARE